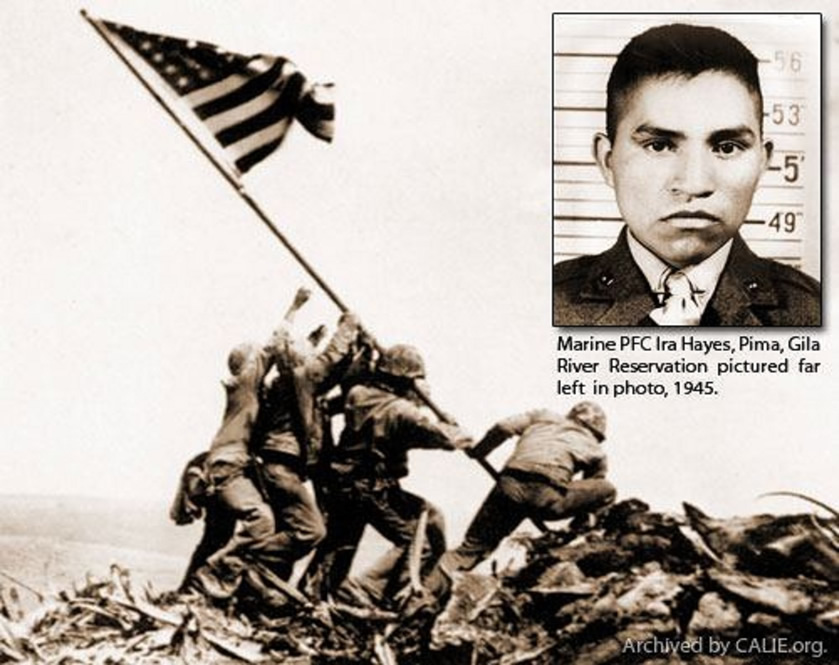 TWENTY TWO YEAR OLD MARINE PRIVATE FIRST CLASS IRA HAYES

— first man on left — raises the American flag at the Battle of Iwo Jima in 1945.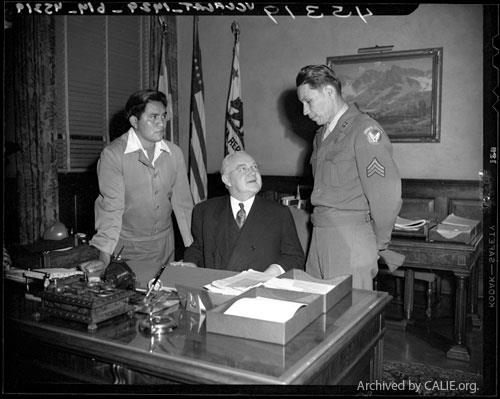 WAR HEROES: Ira Hayes, left, a Pima Indian survivor of the Mt. Suribachi Flag-raising, and Sgt. Henry Reed, Indian veteran of Bataan Death March, call on Los Angeles Mayor Fletcher Bowron to protest laws that discriminated against Native American housing rights.