First of all I would like to thank everyone who has helped by promoting this network in their own way. All of your support is most appreciated on many levels.
I would like to send special thanks out to Donn Wolff. I dedicate this site to him for his confidence towards the Ya-Native Project. I would like everyone to know that Donn's support was instrumental to the development of the largest Social Media Network that is dedicated the Native America.
Thanks again.
Reamus
Donate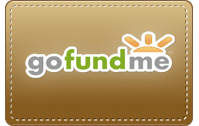 Direct desposit to:
reamus@hotmail.com
Main Contributor
Contributors
Article Credits:

All material on this site is used for educational purposes. Much of this site's material is in the public domain. Feel free to add amendments in the comment section below.