Donate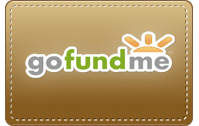 Direct desposit to:
reamus@hotmail.com
Main Contributor
Contributors
____________________________
I am a one manned show who is operating the largest Social Media Network dedicated to Native America. I have big plans for Ya-Native and I am spiritually guided. Any donation is greatly appreciated and it will help with the expenses. I don't mind spending the time and efforts, but it certainly helps when I don't have to pay for everything as well.

I am Gitxsan/Carrier. The purposes of the Ya-Native Social Media Network is to educate all our relations by sharing our diverse Native Cultures, unbelievable talents and the infinite wisdom of our Elders."
Thanks for your contributions and I thank you all from the bottom of my heart. Thank you for helping me to share our Cultures with the World ... Reamus
Article Credits:

All material on this site is used for educational purposes. Much of this site's material is in the public domain. Feel free to add amendments in the comment section below.