Leonard Peltier has spent over 40 years in prison ( arrested on February 6,1976) for a crime he did not commit. Prosecutors and federal agents manufactured evidence against him (including the so-called "murder weapon"); hid proof of his innocence; presented false testimony obtained through torturous interrogation techniques; ignored court orders; and lied to the jury. People are commonly set free due to a single constitutional violation, but Peltier-faced with a staggering number of constitutional violations-has yet to receive equal justice.
___
I am doing my best to add the relevant material to this site for your convenience.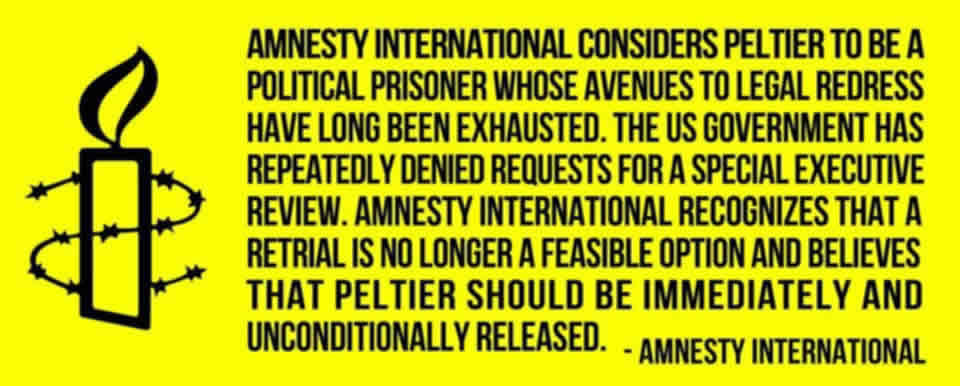 Article Credits:

All material on this site is used for educational purposes. Much of this site's material is in the public domain. Feel free to add amendments in the comment section below.